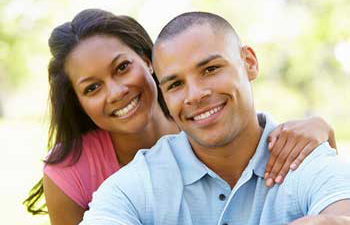 Poor oral health can lead to cavities and gum disease, but did you know that it can also indicate health issues in other parts of your body? Your oral health is connected to your overall health; the two can't be separated.
Contact us after reading this article if you want to know more about the connection between oral hygiene and your overall health.
How Oral Health Affects Your Overall Health
Your mouth contains a multitude of harmless bacteria, but it also serves as the
to your digestive and respiratory systems. Occasionally, bacteria can enter through the mouth and cause disease. It's no wonder, then, that there may be warning signs present in the mouth that your overall health may be in jeopardy, such as:
Bad breath
Bleeding gums
Dry mouth
These are symptoms not only of oral disease, but also of other health conditions. It's no wonder that people with periodontal (gum) disease are 40% more likely to have another health condition than those without it.
In fact, the same excessive bacteria that can cause periodontal disease also can contribute to other health problems such as:
Cardiovascular disease: The has acknowledged a link between gum disease and cardiovascular disease. Strokes, clogged arteries, and heart disease have been found to have a connection with oral inflammation and infections.
Diabetes: Experts have discovered that diabetics have a higher risk of developing gum disease than those who don't have diabetes. It's also been found that gum disease may make it harder to keep diabetes under control. In fact, infection and inflammation in the oral cavity can have a major effect on blood sugar, which can lead to problems for diabetics.
Issues during pregnancy: Hormonal changes during pregnancy cause women to experience various oral health problems. If left untreated, these minor issues can lead to bigger problems such as gum disease. Oral conditions like gum disease take a toll on the whole body and can, in some cases, cause a woman to give birth prematurely. If you notice any changes to your oral health during your pregnancy, reach out to an orthodontist or dentist for help.
Practicing Good Oral Hygiene for Your Overall Health
Having bacteria in your mouth is normal and healthy. However, too much bacteria can cause inflammation in not just your mouth, but in other parts of your body as well.
One great way to reduce the level of harmful bacteria in your mouth is to practice good oral hygiene habits. That means brushing your teeth twice a day, flossing daily, and seeing your dentist every six months for a regular teeth cleaning.
However, it's difficult to keep your teeth clean if they're significantly rotated, crooked, or crowded. If you straighten your teeth with braces or Invisalign®, they'll be much easier to care for.
Protect Your Overall Health with Easy-to-Clean Teeth
As you can see, proper oral hygiene isn't just about keeping your mouth healthy. There's no doubt that there's a connection between oral health, orthodontics, and overall health. Our Grand Rapids, MI, orthodontists can straighten your teeth and make them easier to clean so you can minimize the risk of oral health problems and other health issues. Call Armbrecht & Wierenga Orthodontics at (616) 455-4800, or contact us online.
This blog post has been updated.