Our Grand Rapids orthodontists are proud to offer patients of all ages the opportunity to choose the world's only 3D printed braces for their smile. consist of made-to-order brackets that are individually tailored to your dental anatomy and closely match the natural shade of your teeth.
How Do LightForce Braces Compare to Traditional Braces?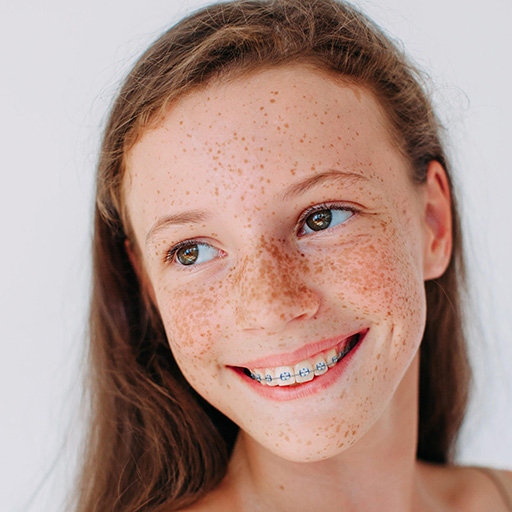 Thanks to innovative new 3D technology, LightForce braces have delivered an interesting spin on standard metal braces. Instead of using pre-made metal brackets made of stainless steel, LightForce braces take advantage of 3D printing and use custom brackets made of ceramic polycrystalline alumina to fit each tooth perfectly.
When the brackets are produced specifically for a patient's unique smile, it increases the likelihood that treatment will be efficient and comfortable. The clear appearance of the brackets also allows patients to progress throughout each stage of treatment more discreetly.
Another key difference between the two styles of braces has to do with application. LightForce 3D printed brackets are placed on teeth using an indirect bonding process. This means that each bracket is first put on a model of your teeth. They are then fit into trays, sealed, cured, and finally bonded onto every tooth.
All in all, the indirect bonding process greatly speeds up placement and it's possible to place an entire set of upper and lower braces in less than an hour.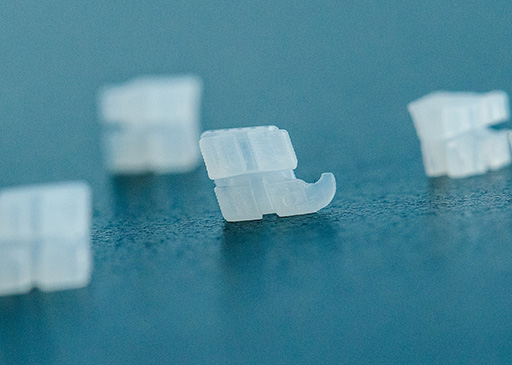 Benefits of LightForce 3D Printed Braces
If you or a family member decide to choose LightForce clear braces, you could enjoy:
Fast and accurate treatment planning.
Custom brackets that are capable of producing results in less time.
A speedier application which means less time in the dental chair.
Tooth-colored brackets that give a more toned-down look.
Personalized treatment similar to Invisalign® aligners but without any removable trays to worry about.
The Future of Orthodontic Treatment
Our orthodontists in Grand Rapids, MI, can help you make your orthodontic experience truly your own with LightForce 3D printed braces. With custom-made brackets personalized to the shape of each tooth, LightForce braces reject the idea that treatment should be one-size-fits-all. Call Armbrecht & Wierenga Orthodontics today at (616) 455-4800 or contact us online to learn more.