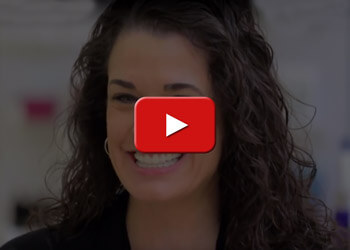 If having noticeable braces on your teeth is a concern for you, one option available for treatment is clear braces.
AW Orthodontics is proud to offer Radiance Plus™ the clearest ceramic twin bracket available.
Each Radiance Plus™ bracket is created from a single crystal of pure grown sapphire – the crystal is honed and heat polished into a remarkably strong and beautiful bracket that's nearly invisible.
A recent study appearing in the American Journal of Orthodontics and Dentofacial Orthopedics rates Radiance Plus™ as the most translucent of all monocrystalline brackets tested.
Contact the orthodontists of choice in Grand Rapids & Grandville at Armbrecht & Wierenga Orthodontics for an initial consultation!