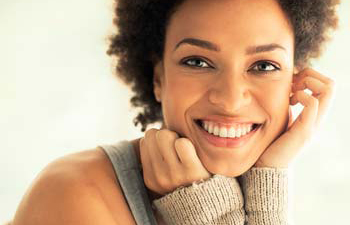 At first glance, Invisalign® and traditional metal braces seem similar—they both provide you with straight teeth and a stunning smile.
However, our orthodontists have provided a closer inspection of the two dental treatments that reveals several key differences and significant benefits.
Keep reading to learn more!
Diet
allows you to eat all the same foods you eat now. When it comes time to eat, just pop out your Invisalign aligners and eat whatever you want.
With traditional braces, you will need to avoid foods that could potentially damage your wires and brackets. Please avoid any foods that are hard-to-chew and/or sticky. Some examples include raw carrots, chewing gum, and caramel.
We also recommend avoiding foods and drinks that are high in sugar. That way, you're more likely to avoid plaque buildup around your wires and brackets. Plaque is an invisible film of bacteria that lives in your mouth. When you eat sugary foods, the plaque eats the sugar to produce cavity-causing acid.
Avoiding sugary foods and drinks is also a good habit to keep once you're done with orthodontic treatment.
Learn more: What can you not eat with braces? >>
Appearance
It's not uncommon for patients to feel self-conscious with metal braces on their teeth. That's why we often suggest Invisalign clear aligners to our patients. These aligners are often so discreet that most people won't even notice you're wearing them. The only exception would be if they were standing close.
Made from a clear, smooth plastic that is custom fit specifically to your mouth, Invisalign aligners fit comfortably on your teeth without anyone else having to notice. Traditional braces use metal wires and brackets that are glued to your teeth. Invisalign uses no metal at all.
Treatment Process
The Invisalign treatment process involves a series of clear, comfortable, plastic trays made specifically for your teeth. Using impressions, digital photos, and digital X-rays, each tray is custom-made for you. Following the precise movements planned out by our orthodontists, each new tray gradually shifts your teeth into their correct places.
Just wear a new tray every few weeks and let Invisalign take care of the rest. With
from Invisalign, you can improve your mouth's appearance, function, and bite.
The average Invisalign treatment takes about 12 to 18 months, depending on the position of your teeth and the structure of your jaw. But it's important to remember that each patient is different. Your orthodontist will check in with you periodically to make sure the treatment progresses as planned.
Oral Hygiene Routine
Braces make it difficult to brush and floss all the hard-to-reach areas of your mouth. With Invisalign, you can brush and floss your teeth normally. We typically find oral hygiene is improved with Invisalign and for that reason, your smile will be more beautiful.
During your first orthodontic appointment with us, we'll discuss the pros and cons of different types of treatment. Our goal has always been to help patients achieve beautiful, healthy smiles.
Request a Free Orthodontic Consultation!
Our orthodontists in Grand Rapids and Grandville would be more than happy to help you improve your oral health and the appearance of your smile. To request a free consultation, call Armbrecht & Wierenga Orthodontics at (616) 455-4800.
This blog post has been updated.