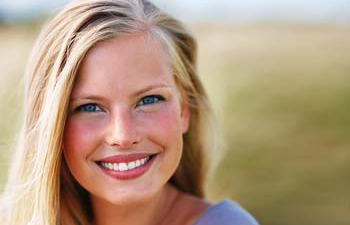 Are you interested in braces for either you or your child? At Armbrecht & Wierenga Orthodontics, our free consultation can inform you if orthodontic treatment is necessary.
To further help you in your decision, we have compiled a list of five reasons why you may need braces. Our helpful descriptions make it easier for you to identify if you or your child could benefit from our orthodontic services.
If you suspect a problem, but aren't sure if orthodontic treatment is necessary, please feel free to call our Grandville or Kentwood offices for your free consultation. At Armbrecht&Wierenga Orthodontics, we are committed to helping our patients smile with confidence.
Overbite
Do your bottom teeth sometimes bite into the roof of your mouth or completely disappear with you bite? You may be suffering from a
. If left untreated, pronounced overbites can lead to gum tissue damage and damage to your front teeth.
Regardless of your age, our Grand Rapids orthodontists can improve the appearance of your smile by fixing your overbite. You should, however, know that it is easier to treat overbites in children because their jaws haven't finished growing, making them easier to move through orthodontic treatment.
Underbite
When you smile, do your lower teeth overlap your top front teeth? If so, you may have an underbite that can be treated by our orthodontists.
can be especially detrimental during eating or talking, increasing your risk for oral injury. If you suspect that you have an underbite, please do not hesitate to call. Our team of orthodontists is more than qualified to align your teeth into a dazzling smile.
Openbite
Smile in front of the mirror. Is there a noticeable gap between your upper and lower teeth? If so, you may have an openbite. Patients suffering with openbites often have difficulty with eating or speaking properly. They may also have embarrassing habits, such as tongue thrusting. If you are suffering with an openbite, our orthodontists can correct your smile through orthodontic treatment involving braces, Invisalign or a different type of orthodontic appliance.
Spacing
Are your teeth irregularly spaced, creating wide gaps in your smile? This may be the result of teeth that are proportionally small compared to the rest of your mouth, or even missing teeth. At Armbrecht & Wierenga Orthodontics, we can help you reclaim your smile.
Closing the wide gaps in your smile may seem like a cosmetic issue; however, it can also help you safeguard your oral health. If your teeth are widely spaced apart, food particles can get stuck and collect on your gums to cause bad breath, cavities, and other dental issues.
Crowding
This is the most common reason to pursue orthodontic treatment. If it seems like there isn't enough room in your mouth for all your teeth, you may be dealing with a crowding issue that causes your teeth to overlap. Fixing crowded teeth can do wonders towards improving the appearance of your smile. Correcting your crowded teeth can also help you avoid cavity growth by improving your ability to clean in places not accessible through brushing or flossing when the teeth are crowded.
These are just a few dental problems that may call for orthodontic treatment. If you feel that your smile would benefit from our orthodontic services, feel free to call our Kentwood or Grandville offices. At Armbrecht & Wierenga Orthodontics, we create healthy, confident smiles!