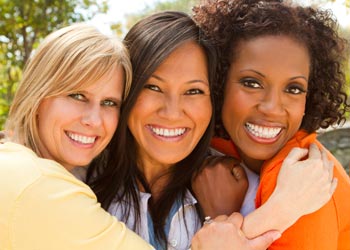 Choosing to pursue orthodontic treatment offers a lifelong benefit to your oral health. are not only more attractive, but they are also easier to clean and maintain. However, it can be intimidating to go to the orthodontist for the first time.
At Armbrecht & Wierenga Orthodontics, we want our patients to feel confident in their decision to seek treatment from the moment they set foot in our office.
Let's take a look at what you can expect to happen during your first orthodontic appointment.
1. Fill Out Paperwork
All new patients will need to fill out paperwork that asks questions about their medical history, dental insurance information, and how they want their smiles to look after treatment.
Filling out your medical history is important for many reasons. For example, if you have a latex allergy or a history of poor sleep quality, our orthodontists may modify treatment recommendations accordingly.
We will mail your new patient orthodontic paperwork to fill out before your visit. If you need to fill out your paperwork in the office, be sure to arrive 15 to 20 minutes early so you have enough time. Patients under 18 years old will need to be accompanied by their parent or legal guardian during their first appointment.
Don't Forget to Check Your Insurance
We highly recommend you check with your juniors, teenagers, or adults. If you're unable to identify your orthodontic insurance benefit, we can help you determine what coverage you have when you're at your first orthodontic visit.
prior to your visit to see if they cover orthodontic treatment for
2. Meet Our Orthodontists
At your first appointment, our orthodontists will examine your face, teeth, gums, and bite to determine what issues (if any) need to be fixed with orthodontic treatment. Depending on the position of your teeth and jaws, our orthodontists may determine that you:
Need treatment immediately
Will need treatment in the future
Don't require treatment at all
After your first visit to our office, you will know what treatment we recommend, estimated costs, and approximately how long we expect treatment to last.
Pediatric Orthodontic Considerations
If your first visit is for your child's teeth, then your first pediatric orthodontist visit will be a time for our orthodontists to evaluate the growth of your child's jaws and the space available for teeth that still need to grow in. The age of the patient and the condition of their teeth and bite will determine the best time to begin treatment.
Schedule Your First Appointment
Our (616) 455-4800, or contact us online.
always strive to help patients achieve their best smiles by offering quality orthodontic services. If you are interested in setting up your first appointment, call Armbrecht & Wierenga Orthodontics today at
This blog post has been updated.