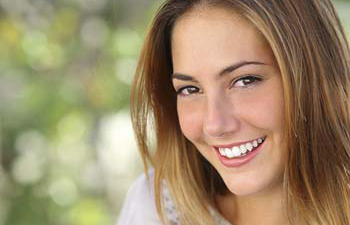 Are you considering orthodontic treatment for either you or your child? If so, you've come to the right place. For your convenience, our orthodontists have compiled a list of questions most commonly asked by our patients during their first visit.
At Armbrecht & Wierenga Orthodontics, we make sure that all our patients feel comfortable by knowing what they can expect.
If you have any questions about orthodontic treatment after reading this blog, feel free to give us a call at (616) 455-4800.
What is orthodontics?
is a branch of dentistry that focuses on correcting misaligned teeth and jaws to create beautiful smiles. Orthodontic treatment usually involves wearing braces, aligners, or some other kind of oral appliance meant to shift your teeth over time.
When should I start taking my child to an orthodontist?
According to the American Association of Orthodontists, children are recommended to receive their
around age seven. At this time, we can analyze the way your child's back molars fit together, as well as their adult incisors. This helps us plan for the teeth that still need to grow into their mouths or align their jaws for an improvement in facial balance.
Read more: When should my child see an orthodontist? >>
I'm an adult. Can I still benefit from orthodontic treatment?
While many dental issues are more easily corrected during childhood, it's very possible to have a beautiful smile if you are past the age of 18. Certain treatments may have limitations due to the fact that your jaw has stopped growing. However, many improvements can still be made! During your free consultation, one of our orthodontists will discuss your options for adult orthodontic treatment so that you can make the best decision for your smile.
How much does orthodontic treatment cost?
Costs are variable depending on the severity of your case and how much your insurance company is willing to cover. Many plans offer orthodontic coverage that will pay for a portion of your treatment. During your initial consultation, we will discuss the costs of your orthodontic treatment.
How long will my orthodontic treatment take?
The length of your treatment plan depends on the severity of your case. On average, orthodontic treatment usually lasts between 1 to 2 years. After your free consultation with us, we are usually able to establish a timeline of treatment so that you can determine if you want to make the commitment.
What are my options, besides traditional metal braces?
When most people think of orthodontic treatment, they automatically assume that it has to include metal braces. But this doesn't have to be the case. Our orthodontists also offer ceramic braces, as well as Invisalign if you don't want anything glued to your teeth. Unlike traditional braces, Invisalign is a series of clear aligners that gradually move your teeth into their optimal positions.
How are Invisalign and traditional metal braces different?
Invisalign are nearly invisible aligners that fit over your teeth. Unlike traditional metal braces, these aligners are barely noticeable and can be removed prior to eating meals and brushing your teeth. Our orthodontists may recommend Invisalign to treat bite issues or correct the alignment of your teeth. It's much easier to eat your favorite foods and maintain your current oral hygiene routine with Invisalign.
Besides aesthetic reasons, is orthodontics really worth it?
Certain dental issues can lead to an increased risk for cavities. For example, crowded teeth can make it difficult for you to brush and floss your teeth properly. As a result, bacteria and food particles can collect in hard-to-reach places to cause cavities and other oral issues. Increased dental alignment can also prevent periodontal (gum) disease and minimize the risk of jaw joint issues.
Is orthodontics painful?
After a visit with your orthodontist, you may feel some slight pressure on your teeth. This pressure is proof that your teeth are moving to create a more aligned smile. Some of our patients seek relief by taking over-the-counter pain medication. After the first couple of days, the pain will go away.
What restrictions will braces put on my diet?
When wearing braces, you should avoid certain foods that are sticky and/or hard to chew because they could cause damage to your brackets and wires.
Here are some examples of
.
Caramel
Gum
Tootsie Rolls
This list is not inclusive of all the food items you should avoid. However, they do serve as excellent examples of the types of food you shouldn't be eating while wearing braces. If you aren't sure if a certain food is safe, feel free to ask one of our orthodontists for advice.
Request an Appointment With Us
Still have questions? Our orthodontists in Grand Rapids and Grandville would be more than happy to answer your questions. To schedule a free consultation, call Armbrecht & Wierenga Orthodontics today. We hope to hear from you soon!