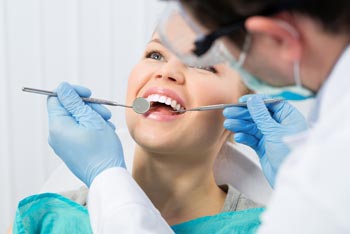 It's not uncommon for general dentists to offer orthodontic services to their patients. However, family dentists can't offer the same level of expertise as orthodontists for Invisalign, metal braces, ceramic braces, and more. While both dentists and orthodontists take care of your teeth and gums, they play different roles. Knowing when to contact an orthodontist can save your time, money, and smile. In this blog post, we will go over the so you can make the best decision for your smile.
Level of Education
Orthodontists and dentists both go through 4 years of dental school. However, Orthodontists go through an extra 2 years of specialized orthodontic training before they are allowed to offer orthodontic services. Dental school programs don't cover how to straighten teeth, which means your general dentist should refer you to an orthodontist if you need specialized care.
Experience in Straightening Teeth and Fixing Bites
Family dentists are experienced in treating tooth decay, gum disease, and more. However, you should only trust a licensed Grand Rapids orthodontist to move your teeth into proper alignment. Orthodontists correct bites and straighten teeth for a living, which means you can count on their experience to create the best treatment plan for you. A general dentist won't have as much experience with straightening teeth to create the results you want.
Dentists have experience treating:
Tooth decay
Gum disease
Chipped teeth
Cracked teeth
Knocked out teeth
Discolored teeth
Diseased tooth pulp or root canals
Orthodontists have experience treating:
Spaces between teeth
Underbite
Crossbite
Range of Orthodontic Services
It's not uncommon for dentists to provide limited services to patients seeking orthodontic intervention. For a full range of orthodontic services, you'll want to schedule an appointment with an orthodontist. If you want to explore all your options for straightening teeth, an orthodontist will be able to give you all the information you need.
Should I stay with my dentist for orthodontic treatment?
While it can be tempting to stick with your dentist for orthodontic treatment, it's better to ask for a referral to a trusted orthodontist. It's not uncommon that our orthodontists have to fix mistakes made by general dentists. Teeth that are improperly moved can give you an overbite, cause jaw pain, or create other dental issues you didn't have prior to .
General dentists don't have the education needed to offer the same services as orthodontists. However, this doesn't stop some of them from offering to do your braces or Invisalign. An orthodontist will be able to give you the best results because they are trained to move teeth safely and effectively.
The Grand Rapids orthodontists at Armbrecht & Wierenga Orthodontics strive to help patients feel confident with beautiful healthy smiles. If you are interested in learning more about orthodontic treatments for teenagers, adults, and children, please feel free to give us a call at (616) 455-4800.