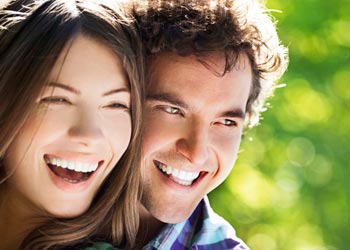 It's never too late to get the smile of your dreams! Most people picture teenagers as orthodontic patients. But the truth is that you're never too old to start improving the appearance and function of your smile.
Here's what you should know about adult orthodontic treatment.
Adult Patients Are More Motivated
Children often don't appreciate the time and money that goes into orthodontics. It's also hard for them to realize that the temporary discomfort of wearing braces will be worth it in the end.
Part of this is due to the brain's development. The prefrontal cortex has to do with thinking ahead into the future and planning. It's also the last part of the brain to develop (around age 25).
With this information, it's easy to see why a 10-year-old may resist the idea of wearing braces. It's hard for them to imagine the future benefits of having a healthy, attractive smile.
But adults don't tend to have this problem. Adults have enough life experience to understand the benefits of orthodontic treatment. They're also more motivated because they're paying for their own care.
If you have crooked teeth, you may already know how difficult it is to brush and floss. You may have also had bite issues due to crowded teeth. As a result, you understand how orthodontics can improve both the look and function of your smile.
Adults come to our office because they want straighter, healthier teeth. Not because their parents forced them.
You May Face Little to No Insurance Coverage
Many insurance policies don't cover orthodontics past age 18. For this reason, it may be difficult for you to finance orthodontic treatment as an adult.
Here are some options you may want to explore:
Payment plans
Flexible spending accounts
Personal loans or credit cards
Dental insurance policy that covers adult orthodontics
During your consultation, we'll explain the estimated cost of your treatment. We can also help you determine the cost of traditional braces versus Invisalign.
You May Need More Intensive Treatment
As an adult, your jaw is no longer growing. As such, it becomes difficult for your orthodontist to correct crooked teeth.
An orthodontist may be able to expand a child's palate or correct an overbite while their jaw is still growing. But an adult doesn't have these same options.
As a result, adults may need tooth extractions or even corrective jaw surgery.
Your Adult Teeth May be Compromised
Adults are more likely to have missing teeth,
, and . Likewise, they may also have teeth in their smile that are vulnerable to cracking or chipping. Your orthodontist will need to give these teeth special consideration when planning treatment.
You May Be a Candidate for Invisalign®
As the name suggests,
is a set of nearly invisible aligners used to move your teeth little by little.
Invisalign is removable, which is why patients need motivation and discipline during treatment. When you switch to a new set of aligners, you'll feel pressure on your teeth. This is normal and means that the aligners are working to move your teeth into place.
Children are often not candidates for clear aligners. This is because they lack the self-discipline to wear the aligners 23 hours a day.
Many of our adult patients prefer Invisalign because the aligners are discreet. If you aren't a candidate for Invisalign, be sure to ask about other types of braces for adults like ceramic braces.
Related: Pros and Cons of Invisalign Braces →
Schedule a Free Orthodontic Consultation
Are you ready to schedule a free consultation with one of our experienced orthodontists? Armbrecht & Wierenga Orthodontics has offices in Grand Rapids and Grandville. We hope we see you soon!
This blog post has been updated.