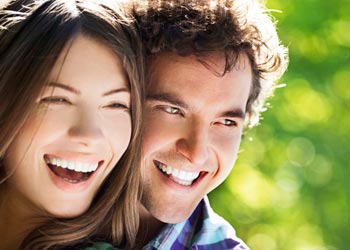 Have you ever felt self-conscious about crooked teeth or experienced pain from a misaligned bite? If so, you owe it to yourself to ask about orthodontics for adults. While most of our patients are children and teenagers, we are still able to straighten adult teeth with beautiful results. It's never too late to fix your smile. In this blog post, we will explain the benefits and challenges adults face when seeking orthodontic treatment. For more information, we recommend contacting an Grand Rapids orthodontists near you.
More Motivation to Straighten Teeth
Children often don't appreciate the time and money that goes into straightening their teeth. This is because it is hard for children to understand that the dental discomfort they feel now will result in beautiful smiles later.
Adults, on the other hand, are able to easily connect these dots when seeking orthodontic treatment. As a result, adult patients are better informed and more motivated to follow braces care instructions. Adults come to our office, not because they were forced to by their parents, but because they want straight teeth.
Little to No Insurance Coverage
It can be difficult trying to find insurance policies that cover orthodontic services for adults. If the dental insurance you get through your employer doesn't cover the , you may want to look at adding an individual dental insurance policy.
More and more dental insurance companies are offering individual policies that you can get outside of your employer. However, keep in mind that most policies only cover orthodontic treatment up to age 18. While orthodontists charge children and adults equally for the same treatment, the can be difficult to pay with no insurance coverage.
More Intensive Treatment
Since your jaw is no longer growing, it becomes difficult for your orthodontist to correct crooked teeth. While an orthodontist may be able to expand a child's palate or correct an overbite while their jaw is still growing, an adult doesn't have these same options.
Adult patients are more likely to need tooth extractions or even corrective jaw surgery if they wish to achieve their best smiles. Unfortunately, this also means that many adult patients settle because they are not willing to pay for intensive treatment or take time off of work for recovery time.
Compromised Adult Teeth
Adults are more likely to have missing teeth or teeth that have been restored with dental crowns and fillings. Depending on a patient's dental history, they may have teeth in their smile that are structurally compromised. Your orthodontist will need to give these teeth special consideration when creating a treatment plan for your smile.
Candidate for Invisalign
Like the name suggests, Invisalign is a set of clear aligners used to move your teeth little by little. Since Invisalign is removable, it is best for patients who are motivated to see results in their smile. During Invisalign treatment, you will experience slight dental discomfort as the aligners put pressure on your teeth to move.
Children are often not candidates for clear aligners because they lack the self-discipline to wear the aligners 23 hours a day. Many of our adult patients prefer Invisalign because it is less noticeable than traditional metal braces. If you aren't a candidate for Invisalign, be sure to ask about other like .
The Grand Rapids adult orthodontist at Armbrecht & Wierenga Orthodontics strive to help patients achieve their best smiles at any age. If you are interested in learning more about dental braces for adults, give us a call at (616) 455-4800.